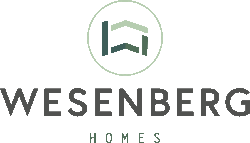 Business Name
Business Genre
About
We design & build spaces that bring value to everyday life. People live in the neighborhoods we design and families thrive in the homes we build.
Business Address
240 Algoma Blvd Suite A, Oshkosh WI
54901

Business Name
Business Genre
About
At RH Design Build we know what we are creating for our client is much more than a building. From architectural design, to materials selection, permitting, zoning, code review, budgeting, scheduling, subcontracting, construction, and all of the details in between, we are the start-to-finish source for the building needs of customers in Oshkosh, the Fox Cities, Fond du Lac and the surrounding area. Concentrating on residential, commercial and light industrial architecture, design, and construction, we welcome the most challenging and unique projects, and will step forward with a "yes, we can do that" when other contractors may shy away from the job.
Business Address
1951 Bowen Street Oshkosh, WI
54901

Business Name
Business Genre
About
Have you ever wondered why some communities have that special environment that makes it clear this is where you want to live and work and play?
The answer is that it is a community in which the public and private sectors have made a commitment to planning, designing, and building just the right mix of residential, commercial, industrial, public, and recreational land uses. In other words, creating a community you want to call home.
Located in Menasha, Wisconsin with a branch office in Omro, Wisconsin, Martenson & Eisele is dedicated to serving people who are committed to planning, designing, and building a better community in which to live, work, and play. People like you. We offer a comprehensive range of site planning, surveying, civil engineering, and architectural services to help with your next building project.  Serving clients throughout Northeast Wisconsin.  Plan It. Design It. Build It.©
Business Address
1377 Midway Road Menasha, WI
54952