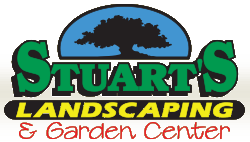 Business Name
Business Genre
About
Stuart's provides a full range of landscape design, installation, and maintenance services. Our garden centers offer a broad selection of high quality plants. We pride ourselves on quality service, healthy plants, and customer satisfaction.
Business Address
N7820 Lakeshore Dr, Fond du Lac, WI
54937

Business Name
Business Genre
About
Fleming Group LLC is known throughout the state of Wisconsin as one of the state's best landscaping firm. We meet with the client first and then work closely with each one throughout the entire design and execution process to ensure each of our client's needs are not only met, but also fully exceeded.
Business Address
1577 Deerwood Dr, Neenah, WI
54956
Business Name
Business Genre
About
Our mission is always to provide quality customer service and products. You can have us do everything from your landscape design work to installing a new fireplace inside of your home. You deserve a home you enjoy.
Business Address
1990 Snell Rd, Oshkosh, WI
54904