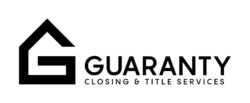 Business Name
About
Your Real Estate Transactions Are a Breeze with Our Top-Notch Service & Products.
At Closing and Title Services, our highly qualified staff is trained to handle even the most complex transactions. Therefore, trust the title company that has the expertise to handle your title needs. Closing and Title Services, a title company you can rely on.
Title Insurance
When you buy, sell, refinance or build your dream home, you will need title insurance to protect your investment. Closing and Title Services is efficient and accurate when it comes to title insurance. We see that all the t's are crossed and the i's dotted. In addition, we have competitive rates, offering reissue rate, abstract surrender credit and substitution rate on any title company's prior policy or abstract. The cost of title insurance varies depending on the amount of coverage required and the type of policy being requested: (for a sale, building project, refinance or second mortgage). Call (920) 733-4900 for an exact price quote.
Statement Preparation
For Realtors and Sellers, we prepare the seller's closing statement. We procure written mortgage payoff statements, municipal letters providing current tax and assessment information, order the deed and transfer tax return form and prepare the closing statement in accordance with the terms of the Offer to Purchase. Give us a copy of the fully executed Offer to Purchase, Addendums, Counters/Amendments, and we will take care of the rest! Let our trained professionals assure you of a smooth closing.
Loan Closings
Closing and Title Services handles all aspects of a real estate closing. To the buyers: In today's world of lending, it is ever changing; there are many different loan programs available to borrowers. At Closing and Title Services, our closing department has not only the technology that is required, but also the expertise to explain the documentation, so that you walk away knowing what you signed. To the sellers: After having your closing statement prepared for you in advance, you walk into the closing room knowing what your bottom line is, there are no hidden surprises. To the realtors: You can rest assured that your clients are in good hands. In a perfect world there are no problems, however, if last minute adjustments need to take place, troubleshooting is one of our areas of expertise. To the lenders: You can trust our experienced team to see that the closing is handled professionally, efficiently and in accordance to your instructions.
Business Address
301 N Lynndale Dr, Appleton, WI
54914
Business Name
About
At Stewart Title, we work with you in the true spirit of partnership – we simplify your real estate transaction and provide a great closing experience.

Business Name
About
At Assurance Title:
We pledge to attentively guide you through your real estate transaction.
We guarantee thorough and timely title and escrow services.
We are confident that your title experience will be pleasant.
Assurance Title is a full-service title company serving the Fox Valley community since 1984. From the beginning, we have been committed to professionalism and delivering quality products and services. We have continued to educate ourselves and make necessary changes as our industry evolves. Whatever your title needs may be, (title insurance, letter reports, real-estate closing services or new construction escrow services), we'll work closely with you to ensure that all the i's are dotted and t's are crossed.
Business Address
901 Witzel Ave, Oshkosh, WI
54902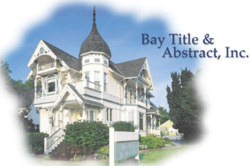 Business Name
About
Bay Title & Abstract, Inc. has been serving the title insurance needs of Northeast Wisconsin since 1974. We are a professional organization that strives for fast, efficient, and professional closings.
Business Address
121 Church Ave, Oshkosh, WI
54901
Business Name
About
We issue title insurance and provide title related services to consumers, lenders, lawyers, developers, builders, and real estate professionals.
We protect sensitive documents and information from real estate closings.
We disburse closing funds safely, securely and soundly.
We support all of our local communities
Business Address
230 Ohio St, Suite 220, Oshkosh WI, 54902
54904
Business Name
About
First American Title Insurance Company provides comprehensive title insurance protection and professional closing/settlement services that produce clear property titles and enable the efficient transfer of real estate.
Business Address
330 W College Ave, Appleton, WI
54911