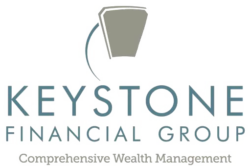 Business Genre
About
Keystone Financial Group, Inc. is a full-service retirement planning financial advisory firm that is driven by one focused goal - to help clients grow, preserve and transfer all they have worked so hard to achieve. How can we help you secure your financial future?
Access to all your financial accounts and documents in one easy to use place. Lets look forward together.
The KFG client web portal gives access to all your accounts on one dashboard
See whatever you have, from wherever you are.
A vault to store important documents.
Secure access online, see our KFG web portal security brochure.
Do you know all the risks of your current portfolio? We can capture a quantitative measurement of risk tolerance to find investments that fit you.