Business Name
Business Genre
About
We understand how valuable your time is. Thank you for spending some of it with us today! SBG Financial is a comprehensive financial services firm committed to helping our clients improve their long-term financial success. Our customized programs are designed to grow, protect, and conserve our clients' wealth by delivering an unprecedented level of personalized service and expertise. We encourage you to explore our site and learn more about the services we provide. Should you have any questions or would like more information on our firm, please feel free to contact us. We look forward to hearing from you. We are a full-service financial services and insurance practice headquartered in Oshkosh, Wisconsin, and an additional satellite location in Brillion, Wisconsin, working with Woodbury Financial Services, Inc. [member FINRA / SIPC]. We primarily focus on assisting individuals and small businesses with retirement income planning, as well as advising in beneficial products that may help further protect ones finances.
Business Address
805 N. Main St, Oshkosh WI
54901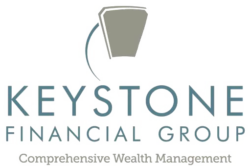 Business Name
Business Genre
About
Keystone Financial Group, Inc. is a full-service retirement planning financial advisory firm that is driven by one focused goal - to help clients grow, preserve and transfer all they have worked so hard to achieve. How can we help you secure your financial future?
Access to all your financial accounts and documents in one easy to use place. Lets look forward together.
The KFG client web portal gives access to all your accounts on one dashboard
See whatever you have, from wherever you are.
A vault to store important documents.
Secure access online, see our KFG web portal security brochure.
Do you know all the risks of your current portfolio? We can capture a quantitative measurement of risk tolerance to find investments that fit you.
Business Address
145 S Commercial St, Neenah, WI
54956