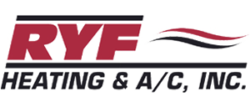 Business Name
About
Ryf Heating & Air Conditioning has been keeping homes throughout Winnebago County comfortable since 1938—that's 80 years of solving every possible heating, cooling, and indoor air quality problem. Our reputation for quality system installation, replacement, maintenance, and service means families from Oshkosh, Neenah, Larsen, and other area communities call us when they need help, even at night or on weekends and holidays. Our emergency service is second to none, and our certified technicians come prepared with the parts, tools, and technology needed to get your system running again quickly. At Ryf, we provide reliable and affordable HVAC services to hundreds of customers each month, with the goal of making them satisfied customers for life. To be one of them, contact us today with your questions or to make an appointment.
Business Address
240 West Main St, Winneconne, WI
54986

Business Name
About
We'll exceed your expectations or we'll come back until we do. The simple truth is that you want the best products for your budget and you want quality in a name brand that adds value to your home or office. That's why we're a Carrier Factory Authorized Dealer. Serving Oshkosh, Winneconne and all Fox Valley communities with quality Carrier products, for heating and air conditioning system repair and service, new construction and remodeling. MCM Air, Inc. is dedicated to providing quality comfort solutions for your home or business. You can count on our trained, professional staff to present you with a superior solution tailored to your unique HVAC system needs.
No Extra Charge for Filter Drop Off to Our Valued Customers Homes
Residential Heating & Cooling Solutions
Light Commercial – Including Ventilation
System Design & Installation – New Construction
System Retrofit & Replacements
Business Address
6122 County Rd M, Winneconne, WI
54986

Business Name
Business Genre
About
Founded in 1956, Black-Haak Heating, Inc. is a family-owned and operated business providing service in Appleton, Neenah, Menasha, Kimberly, Darboy, Kaukauna, Greenville, and throughout the Fox Valley and surrounding areas. We are proud to conduct business based on a firm foundation of honesty, integrity, family values, comfort, service, reliability and trust. Our reputation of strength shows through! At Black-Haak Heating, family is important - and our clients are family. From yearly maintenance on equipment to newsletters with valuable energy information, we keep our clients informed.
Business Address
N967 Quality Dr, Greenville, WI
54942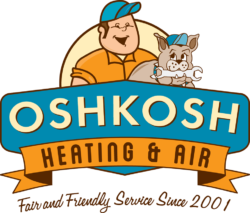 Business Name
About
You can handle cold temperatures, but you should always be comfortable inside your home or business. When you need a high-quality heating system that'll keep you warm no matter how much the temperature drops, Oshkosh Heating & Air, LLC is the best HVAC contractor for the job. Our owner and furnace replacement specialist, Grant Schultz, has more than 20 years of experience to utilize in your residential heating project. So whether you need an entirely new system or a simple repair, you've found the right team for the job. You shouldn't have to go bankrupt  to have a heater that works. You could potentially save money when you take advantage of our available discounts as well as our very competitive prices. Our fully licensed, bonded and insured company is here to make sure everything runs smoothly and that you wind up with a comfortable home.
Get nice and toasty.
Your heating system is in professional, reliable hands:
Furnace - Boilers - Gas systems - Oil systems - Heat pumps - Thermostats
Business Address
920 S Main St, Oshkosh, WI
54902