Business Name
Business Genre
About
​For over 20 years, home owners throughout the Fox Valley have depended on Jeff's Water Conditioning and Greenville Plumbing to keep their water running, warm, and soft. From basic plumbing repair and remodeling, to major home improvement and installations, Jeff's has the answers to all your plumbing needs.
​​​​Jeff's is your source for premium residential water softeners, water conditioners, and water heaters. You can count on Jeff's to provide the best price as well as the very best installation and repair services available. To keep our customers' water conditioning systems running their best, we provide softener salt delivery and pickup available 24 hours a day, seven days a week.
With over three decades of experience in all types of plumbing systems, Greenville Plumbing's licensed plumbers specialize in providing extraordinary service to solve even the most ordinary plumbing problems. Whether you need help with drain cleaning, fixing an old leaky faucet, or installing a new water filter, we have the skills and solutions to get your water running the right way, for the right price, right away!
Business Address
N1918 Municipal Dr. Greenville, WI
54942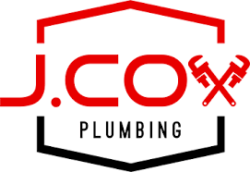 Business Name
Business Genre
About
Whether it's a project you have been thinking about tackling or an unexpected issue that comes up, J. Cox Plumbing LLC will provide you with reliable and affordable service. Your satisfaction is our number one priority.
J. Cox Plumbing LLC serves Oshkosh and the surrounding Fox Valley area. We are licensed and fully insured. We provide free estimates. We are a family owned and operated business. We look forward to working with you!
Conventional and tankless water heater repair/ replacement
Drain repair and cleaning
Faucet leaks
Fixture installation
Garbage disposal maintenance and repairs
Gas lines repair/ replacement
Hard water softening
Outside faucets
Pipe repair/ replacement
Hard water softening
Outside faucets
Pipe repair/ replacement
Running toilets
Sump pumps
Water purification/ treatment (Free Water Tests)
Water pressure improvement
Water line repairs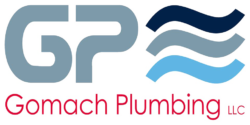 Business Name
About
Gomach Plumbing, LLC offers professional residential and commercial plumbing services. We specializes in new construction, remodels, repairs and service.
Business Address
712 Ohio St, Ste B, Oshkosh, WI
54902
Business Name
Business Genre
About
The team at Adam Griesbach Plumbing & Water Conditioning services
the Greater Fox Valley area and has over 20 years of experience.
We specialize in everything from plumbing service and repair, bathroom remodeling, and water softener and water heater installation and repair.
We pride ourselves on customer satisfaction and competitive, honest pricing. When you turn to the team at Adam Griesbach Plumbing & Water conditioning, you can be assured you are in good hands.
When it comes to any water issue, there isn't anything our friendly technicians cannot handle. We are here to help.
Call us today and see how we can help you with your next plumbing project.
Repairs
Residential remodel
New homes
Code updates and corrections
Tankless water heaters
Water Softeners
Whole House Filtration
Sulfur Solutions
Iron Removal
Drinking water system
Business Address
W7961 Lundeen Drive Hortonville, WI
54944

Business Name
About
SBS Plumbing is owned by a master plumber.  We have 25 years of plumbing experience. SBS proudly serves the Fox Valley and the surrounding areas, "Plumbing Every Home As If It Were Our Own!" We are prompt and do the job right the first time. To save you money, we offer several pricing options. Start with a Free Estimate. Once you decide on the job, you can, if you wish, choose Menu Pricing. With Menu Pricing, you know the exact, guaranteed price for your repair or installation before we arrive. If you have any questions or comments about our company that you would like to share with us, please drop us an e-mail or give us a call on the phone. We're always glad to hear from our customers!
Business Address
4635 Red Fox Rd Oshkosh, WI
54904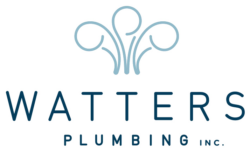 Business Name
Business Genre
Business Address
1303 Midway Rd, Menasha, WI
54952

Business Name
About
Enjoy the convince of high-performing plumbing You may not thing about plumbing in terms of quality – but the truth is there are some plumbing systems that simply do not give you the dependability and performance your home or business expects. Whether you are dealing with a noisy toilet that runs for hours after it is flushed or water that is too hard to properly clean your skin and laundry.  It's important to improve the quality of your plumbing to create a more comfortable, functional space.  You can trust our over 10 years of experience to provide exceptional service and repairs.
Business Address
2909 Green Hill Ct Ste J, Oshkosh, WI
54904

Business Name
Business Genre
About
Founded in 1956, Black-Haak Heating, Inc. is a family-owned and operated business providing service in Appleton, Neenah, Menasha, Kimberly, Darboy, Kaukauna, Greenville, and throughout the Fox Valley and surrounding areas. We are proud to conduct business based on a firm foundation of honesty, integrity, family values, comfort, service, reliability and trust. Our reputation of strength shows through! At Black-Haak Heating, family is important - and our clients are family. From yearly maintenance on equipment to newsletters with valuable energy information, we keep our clients informed.
Business Address
N967 Quality Dr, Greenville, WI
54942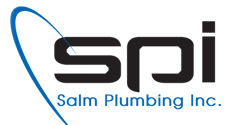 Business Name
About
We have been serving the Fox Valley community for over 30 years and have built a reputation of excellence. Our mission is: First class customer service; served with integrity and honesty…. Every day!   Services:
Installs
Repair or Replace
Drain and Sewer cleaning
Remodeling
New construction
Commercial
Business Address
208 E North Street Appleton, WI
54911