Business Name
Business Genre
About
Pella® Windows & Doors of Wisconsin is dedicated to making your window and door projects a worry-free experience. We offer the entire Pella window and door line of products--providing homeowners, contractors, architects and engineers innovative solutions and customer satisfaction since 1925.
Custom windows, built just for your home. The window sizes you need. Beautiful wood windows. Durable fiberglass windows. Innovative vinyl replacement windows. Pella offers all types of window styles. From double-hung windows to sliding windows. Windows with double-pane glass or triple-pane glass. Even basement windows and bow windows. Pella has the right windows for your replacement project.
Business Address
670 S. Westland Blvd, Appleton, WI
54914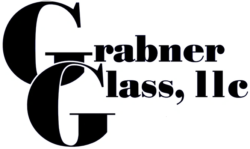 Business Name
Business Genre
About
Grabner Glass Inc. is owned and operated by Ronald and Cheryl Grabner. Ronald has worked in the service industry for over 15 years. Grabner Glass Inc. is a high quality glass shop that specializes in custom tub and shower enclosures, mirrors, glass table tops, window and screens both new and old, storm doors and commercial window needs. Estimates are free and quality craftsmanship is remarkable. Stop down and find out how to put a little elegance into your home.
We are located in downtown Oshkosh and service the whole Fox Valley Area. Please call us if you have any questions.
Business Address
1305 S Main St, Oshkosh, WI
54902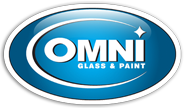 Business Name
Business Genre
About
Omni Glass & Paint, Inc., has been in business since 1967. Since then, Omni management and employees have grown with the company, helping us become the supplier of choice to contractors and homeowners. Omni has thousands of projects to its credit, from homes to hospitals; banks to office buildings; terminals to technical schools. We have satisfied customers throughout Wisconsin and in neighboring states.   Omni's main office, warehouses and fabricating facilities are in Oshkosh, with satellite offices in Green Bay, Schofield, Milwaukee and Neenah. Omni is comprised of experienced and qualified craftsmen. Our large staff of project managers, draftsmen, glass cutters, glaziers, estimators, decorators, painters, fabricators, installers are the best people in the business.   Our commitment, dedication, and experience truly do make Omni the performance people for quality products and services.
Business Address
3530 Omni Dr, Oshkosh, WI
54904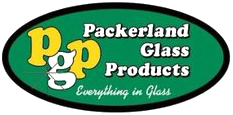 Business Name
Business Genre
About
Packerland Glass is a full-service custom glass shop, Marvin window dealer, and a commercial glazing contractor.
As a family owned and operated local business with two locations, we present customers with unparalleled dedication to customer service and quality satisfaction.
Packerland Glass offers on-site measurement, installation, delivery, maintenance and repair, and custom fabrication. We strive to always do what we can to fit the specific needs of our customer with every project.
Business Address
289 S Green Bay Rd, Neenah, WI
54956