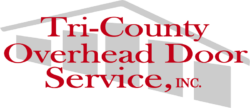 Business Name
Business Genre
About
Overhead garage doors not only make it easy for you to get in and out of your house, but they also enhance the appearance of your home. We specialize in the installation and repair of residential garage doors to ensure that you have the most convenient and attractive doors for your home. You receive reliable service and can count on us to be there to make repairs quickly and efficiently.
Business Address
1910 Hillshire Dr, New London, WI
54961
Business Name
Business Genre
About
Drexel Building Supply Core Values
Ethics. Do the right thing & always encourage others to do the right, honest & ethical things. This is #1, & it's #1 for a reason. Ethics, It's the most important. Respect. Treat others like you would like to be treated no matter whom & no matter the situation. Balance. Manage your time for both business & personal success. Winning Attitude. Have a can-do attitude. Be positive, upbeat & stay focused. We are winners. Communication. Share information, ask questions, listen effectively, speak thoughtfully, & let ideas live. Development. Learn from each other. Teach, Coach & Listen. Create an environment where everyone can be a star. Team Work. Value different viewpoints. Carry out the agreed upon plans. Together we achieve more. Go Blue! Change. Accept it. Embrace It. Initiate It. Do everything every day better, faster, & cheaper
Business Address
W3053 County Rd F, Berlin, WI
54923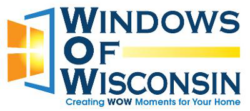 Business Name
Business Genre
About
Certified Master Installer Carl Hardtke has locally owned Windows Of Wisconsin for over 22 years. As a Master Installer, Carl knows what it takes to get the job done right. He personally works with and trains his staff to ensure that you get the best service possible.
We have the largest variety of windows to choose from, the latest developments in window technology and personalized service that can't be beaten. All of our windows are backed by excellent warranties from their manufacturers. We are so confident in our work that we guarantee our workmanship for as long as you live in your home.
Business Address
2300 Tower Dr, Kaukauna, WI
54130
Business Name
Business Genre
About
Formerly known as Wright Energy Systems Inc. started by Dave and Carol Wright, Wrightway entered the marketplace by offering energy efficient products in 1977, including foam insulation, solar panels, air to air exchange systems, and in ground heating systems. As the energy crisis lessened and governmental tax incentive and credits to homeowners and businesses were no longer available the marketplace for such products shrunk substantially. The Wright's made the decision in the early 80's to continue to offer energy efficient products and entered the home remodeling market. Currently Wrightway specializes in siding, gutters, gutter protection, doors, replacement windows and insulation. In July of 2007 the new ownership of Wrightway made the decision to expand our product line to include a roofing system, retractable awnings and composite deck solutions. Today Wrightway is owned by Joe Mand and Jon Pitzen, their vision is to continue to grow the company the same way it was built, by offering superior products, excellent service and exceeding customer expectations.
Business Address
487 Garfield Ste 200, Fond du Lac, WI
54935

Business Name
Business Genre
About
Noffke Lumber, Inc is a full-service lumberyard with locations in Oshkosh and Waupaca, Wis. For over three generations, the family-owned Noffke Lumber has been dedicated to providing professional builders, remodelers and homeowners with quality products at a competitive price. Let our knowledgeable sales staff assist you in all your needs, including the following: Lumber Trusses Windows and Doors Rental Services Hardware Store Tools Paint Building Materials Noffke Lumber, Inc supplies building materials to those in construction. We aim to provide quality, user-friendly material to customers at a reasonable price. It is our goal to be a dependable, one-stop shop for everything needed to complete any construction or renovation project successfully.
Business Address
1601 Bowen St, Oshkosh, WI
54901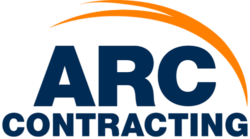 Business Name
Business Genre
About
ARC Contracting specializes in property restoration and disaster recovery including roofing, windows, siding, gutters, water and fire restoration and more!
Business Address
2300 Holly Rd, Neenah, WI
54956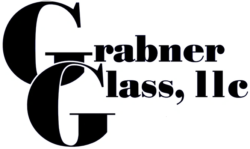 Business Name
Business Genre
About
Grabner Glass Inc. is owned and operated by Ronald and Cheryl Grabner. Ronald has worked in the service industry for over 15 years. Grabner Glass Inc. is a high quality glass shop that specializes in custom tub and shower enclosures, mirrors, glass table tops, window and screens both new and old, storm doors and commercial window needs. Estimates are free and quality craftsmanship is remarkable. Stop down and find out how to put a little elegance into your home.
We are located in downtown Oshkosh and service the whole Fox Valley Area. Please call us if you have any questions.
Business Address
1305 S Main St, Oshkosh, WI
54902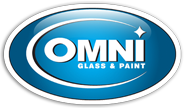 Business Name
Business Genre
About
Omni Glass & Paint, Inc., has been in business since 1967. Since then, Omni management and employees have grown with the company, helping us become the supplier of choice to contractors and homeowners. Omni has thousands of projects to its credit, from homes to hospitals; banks to office buildings; terminals to technical schools. We have satisfied customers throughout Wisconsin and in neighboring states.   Omni's main office, warehouses and fabricating facilities are in Oshkosh, with satellite offices in Green Bay, Schofield, Milwaukee and Neenah. Omni is comprised of experienced and qualified craftsmen. Our large staff of project managers, draftsmen, glass cutters, glaziers, estimators, decorators, painters, fabricators, installers are the best people in the business.   Our commitment, dedication, and experience truly do make Omni the performance people for quality products and services.
Business Address
3530 Omni Dr, Oshkosh, WI
54904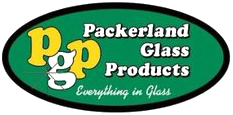 Business Name
Business Genre
About
Packerland Glass is a full-service custom glass shop, Marvin window dealer, and a commercial glazing contractor.
As a family owned and operated local business with two locations, we present customers with unparalleled dedication to customer service and quality satisfaction.
Packerland Glass offers on-site measurement, installation, delivery, maintenance and repair, and custom fabrication. We strive to always do what we can to fit the specific needs of our customer with every project.
Business Address
289 S Green Bay Rd, Neenah, WI
54956

Business Name
Business Genre
About
Pella® Windows & Doors of Wisconsin is dedicated to making your window and door projects a worry-free experience. We offer the entire Pella window and door line of products--providing homeowners, contractors, architects and engineers innovative solutions and customer satisfaction since 1925.
Custom windows, built just for your home. The window sizes you need. Beautiful wood windows. Durable fiberglass windows. Innovative vinyl replacement windows. Pella offers all types of window styles. From double-hung windows to sliding windows. Windows with double-pane glass or triple-pane glass. Even basement windows and bow windows. Pella has the right windows for your replacement project.
Business Address
670 S. Westland Blvd, Appleton, WI
54914

Business Name
Business Genre
About
AHT Wisconsin Windows is a custom window and door company. They have been in business since 1967. AHT helps homeowners save money on heating and cooling costs all year long. When it comes to replacing your home's windows and doors, AHT knows that you have many choices. But if you are looking for the "perfect combination" of superior product quality, value and responsive customer service, you need look no further than AHT Wisconsin Windows.
Business Address
71 S Main St, Clintonville, WI
54929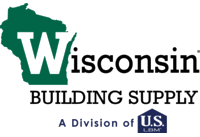 Business Name
Business Genre
About
Wisconsin Building Supply—the Badger State's Leading Resource for New Home Builders, Remodeling and Commercial Building Projects.
Business Address
222 N. Lilas Drive, Appleton, WI
54914

Business Name
Business Genre
About
Make a Difference. Live Better.
Business Address
2283 WI-44, Oshkosh, WI
54904

Business Name
Business Genre
About
WISCONSIN'S TOP EXTERIOR REMODELER
At Infinity Exteriors we've earned our reputation transforming Wisconsin homes one roof at a time, and now we're bringing our services to Fox Valley. When one Infinity roof goes up, it's not long until the rest of the neighborhood follows. Our customers know that there's no better value for your roof in Wisconsin.
INFINITY ROOFING OFFERS MANY SERVICES FOR YOUR HOME'S EXTERIOR LIKE:
Exterior Remodeling
Roofing Installation
Commercial Roofing
Roofing Repair
Siding
Attic Insulation
Windows
Gutters
And more!
Business Address
3090 Spirit Ct Little Chute, WI
54913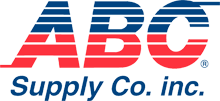 Business Name
Business Genre
Business Address
685 Watermark Ct, Neenah, WI
54956