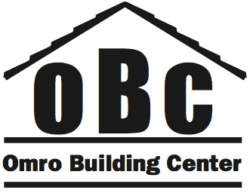 Business Name
Business Genre
About
We are a full service lumber yard, serving Omro and surrounding areas. With more inventory arriving everyday, we can fulfill all your building needs. Omro Building Center offers free delivery in it's service area. We also offer cutting and planing services to meet your custom lumber needs. No matter if it is only a 2x4 or a new home, please call today. We look forward to helping you with all your building needs. Eric Hoffmann bought Omro Building Center in January of 2008. The existing lumber yard used to be Omro Lumber Company, which opened over 90 years ago.
Ron Carpenter, Manager, has been with Omro Lumber Company since 1992 and has joined Eric in helping get the new business started.
Jim Forbes has joined the OBC Team as our Outside Sales Person. He has over 20 years of experience.
The OBC team has a combined of 80 years experience in the lumber/construction industry.
Business Address
520 W Huron St, Omro, WI
54963

Business Name
Business Genre
About
Noffke Lumber, Inc is a full-service lumberyard with locations in Oshkosh and Waupaca, Wis. For over three generations, the family-owned Noffke Lumber has been dedicated to providing professional builders, remodelers and homeowners with quality products at a competitive price. Let our knowledgeable sales staff assist you in all your needs, including the following: Lumber Trusses Windows and Doors Rental Services Hardware Store Tools Paint Building Materials Noffke Lumber, Inc supplies building materials to those in construction. We aim to provide quality, user-friendly material to customers at a reasonable price. It is our goal to be a dependable, one-stop shop for everything needed to complete any construction or renovation project successfully.
Business Address
1601 Bowen St, Oshkosh, WI
54901