Business Name
About
Verve, a Credit Union, is a member-owned, not-for-profit financial cooperative. It is guided by seven Cooperative Principles that helped form the basis for credit unions and other cooperatives back in the 1800s. To this day, these principles continue to form the foundation on which Verve provides benefits to its members. They also provide the standard against which the credit union is operated. Membership is available to those who live, work or worship within our membership area, or to those who are immediate family members of an existing member. You can begin banking with us by simply depositing as little as $5 into an account today. Just fill out the form on www.verveacu.com/join, and we'll take it from there.
Business Address
2900 Universal St, Oshkosh, WI
54904

Business Name
About
At Fox Valley Savings Bank, our number one priority is to help you meet your financial goals. We are dedicated to doing everything we can to make your visit here as easy as possible.
Business Address
1700 W 20th Ave, Oshkosh, WI
54902

Business Name
About
At Associated Banc-Corp, we're proud of our long and rich tradition of providing superior financial services to our communities, combined with exceptional customer service. Personal service is our guiding principle, from providing products that meet and exceed individual customer needs, to doing the "little things" that make your experience with Associated a special one.
Business Address
444 N Sawyer St, Oshkosh, WI
54902

Business Name
About
Nicolet National Bank opened in November of 2000 as Green Bay's newest community bank. Nicolet Bank is dedicated to fostering the continued growth of Green Bay and the surrounding communities through a diverse array of products and services. Our team of experienced commercial bankers, retail bankers and financial advisors is committed to understanding the financial needs of you and your business. By offering competitive solutions in commercial lending, retail banking and wealth management, Nicolet is devoted to helping businesses and individuals achieve their financial goals.
Nicolet National Bank distinguishes itself by providing unmatched customer service. We offer local, knowledgeable decision-making designed to create long-lasting relationships within the community. From multi-million dollar commercial loans, to small personal loans, Nicolet National can deliver a customized solution to suit your needs. Our team understands that the success of Nicolet National Bank depends upon the success of our clients.
We welcome you to visit any of our office locations. To contact Nicolet National Bank, please call our toll free number (800) 369-0226 or email us. We look forward to working with you.
Robert B. Atwell Chairman & CEO, Nicolet Bankshares, Inc.
Michael E. Daniels President and CEO, Nicolet National Bank 
Business Address
550 S Green Bay Rd, Neenah, WI
54956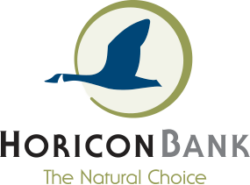 Business Name
About
Horicon Bank conveniently serves you in fourteen locations: Appleton, Beaver Dam, Beaver Dam Rechek's In-Store, Beaver Dam Piggly Wiggly In-Store, Fond du Lac, Green Lake, Horicon, Iron Ridge, Mayville In-Store, Neosho, Oshkosh, Ripon, Ripon In-Store and West Bend. We are committed to providing quality customer service as we support the sound and productive growth of local businesses, and strive to meet the financial needs of our customers in our bank market areas. "We enjoy working together to make lives better and more secure."  That is Our Vision, which has led us to continuously improve our working process to better serve you, our customer. We look forward to the opportunity of working with you to make your life better and more secure. Thank you for considering Horicon Bank – The Natural Choice.  We appreciate your business!
-Frederick F. Schwertfeger, President
Business Address
2251 Omro Rd, Oshkosh, WI
54904

Business Name
About
Amanda Henschel
NMLS - 553566
Equal Housing Lender.  Member FDIC
Business Address
55 S Main Street Fond du Lac
54935

Business Name
About
September 2016 concluded Old National Bank's acquisition of Anchor Bank. Your Bank. For Life. is more than a slogan at Old National. It's our promise to provide the products, services and expertise that help you manage your financial needs through each stage of life. To fulfill that promise, Old National associates are trained to follow the LIFE Client Interaction Model when serving clients. That starts by listening to you and identifying options tailored to your goals. As we fulfill your needs with the best solutions, we strive to earn your trust and exceed your expectations every way we can.
Business Address
420 S Koeller St, Oshkosh, WI
54902

Business Name
About
Bank First is headquartered in Manitowoc, Wisconsin. Through a combination of acquisitions and de novo offices, the bank has expanded to serve the community banking needs of those throughout Wisconsin. Our growth has been achieved through our relationship-based model of banking. We take pride in knowing our customers on a personal level and working together to create value for themselves, their families, and the communities in which we live.
Business Address
101 City Center, Oshkosh, WI
54901