Business Name
About
Everyone needs, and deserves, a reliable roof over their heads. Customers choose Security-Luebke because they want to get the best advice, products, warranties and installation techniques for long-lasting performance.  Workers choose this company because they feel empowered to be part of the proud reputation of customer focus.  They also feel the reliability of future employment growth.
Security-Luebke Roofing has roofed homes and businesses across the Fox Valley. With over 120 employees, we provide personal, hands-on services from the first call to handing over the industry-leading warranty.
The future of Security-Luebke Roofing is bright with steady growth, building on the foundation and principles of providing quality products installed with quality labor.
Business Address
3921 E Endeavor Drive Appleton, WI
54915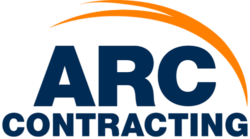 Business Name
Business Genre
About
ARC Contracting specializes in property restoration and disaster recovery including roofing, windows, siding, gutters, water and fire restoration and more!
Business Address
2300 Holly Rd, Neenah, WI
54956

Business Name
Business Genre
About
WISCONSIN'S TOP EXTERIOR REMODELER
At Infinity Exteriors we've earned our reputation transforming Wisconsin homes one roof at a time, and now we're bringing our services to Fox Valley. When one Infinity roof goes up, it's not long until the rest of the neighborhood follows. Our customers know that there's no better value for your roof in Wisconsin.
INFINITY ROOFING OFFERS MANY SERVICES FOR YOUR HOME'S EXTERIOR LIKE:
Exterior Remodeling
Roofing Installation
Commercial Roofing
Roofing Repair
Siding
Attic Insulation
Windows
Gutters
And more!
Business Address
3090 Spirit Ct Little Chute, WI
54913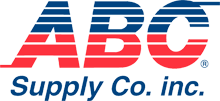 Business Name
Business Genre
Business Address
685 Watermark Ct, Neenah, WI
54956

Business Name
About
Keeney Home Services, -
LeafGuard Gutters and Roofing, and Dr. Energy Saver is your homes' expert from the attic up. We specialize in all work from your attic up including LeafGuard Gutters, Roofing and Insulation and air sealing. Your home is a very dynamic piece of equipment and you need to have an expert that understands how every aspect of your home works. LeafGuard Gutters offer the homeowners the peace of mind of never going on a ladder to clean their gutters. Our roofing division gives the homeowner the best roof available to protect their biggest investment. Dr. Energy Saver takes a diagnostic approach to making your home comfortable, healthier and more energy efficient.
Business Address
1449 Kimberly Dr, Neenah, WI
54956