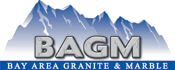 Business Name
Business Genre
About
Bay Area Granite & Marble is dedicated to enriching the homes and businesses in Green Bay and all of Wisconsin through superior craftsmanship and by offering the most exquisite selection of granite, marble and stone to enhance any interior or exterior furnishing. We pledge to establish lasting relationships with our customers' through trust, competitive prices, complete customer satisfaction and a rejuvenating transformation of each customers' unique project.
Business Address
145 Golf Course Dr, Wrightstown WI
54180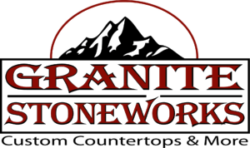 Business Name
Business Genre
About
At Granite Stoneworks we don't just provide you with natural stone or cabinets, we give you an experience with our exceptional customer service. It's all about participation and working together. Visit us at our beautiful showroom and let us join in on your new adventure. Why try to imagine what your project will look like versus seeing it? Without any commitment, we will work with you to create your project on one of our visualizer smart TVs. Our showroom provides many different settings and designs to inspire your thoughts in a no hassle environment. From your first appointment to your installation date we are here for every question, concern and we are always there to share the excitement of the final product!
Business Address
1300 S Van Dyke Rd, Appleton, WI
54914

Business Name
Business Genre
About
Darboy Stone and Brick, Inc. has been a trusted provider to Northeast Wisconsin for more than 50 years.  Our roots as a masonry contractor and brick supplier have laid a solid foundation for our diverse product and service offerings.  Today, Darboy Stone and Brick is your complete source for all your home upgrades, including:  stone and brick; granite surfaces; fireplaces and home heating solutions; decorative landscape materials and custom laser etching. To better serve our northern Wisconsin customers we expanded our operations to include a satellite store in Antigo, WI (1998).  This store offers primarily fireplace and home heating solutions, brick/cultured stone and landscape materials. Residential or commercial, our trained professionals are passionate about providing products and services to add comfort and beauty to your home.  Darboy Stone and Brick was built on a foundation of earning the trust and respect of our customers and communities in which we live.  We are committed to providing quality products and services you can depend upon, conducting ourselves in a fair and ethical manner and being a responsible member of the communities which we serve.
Business Address
W3277 Creek View Ln, Appleton, WI
54915
Business Name
Business Genre
About
AMC is dedicated to making beautiful countertops. We are fabricators of contemporary stone surfaces. Founded in 1999 AMC quickly became an industry leader, and in 2002 created our fabrication plant in Fond du Lac, Wisconsin.   The technology we use is state of the art and allows us to work with precision and the highest production quality.We specialize in quartz and bring you the latest innovations in all contemporary stone surfaces. Our team of experts can take you from color selection to fabrication to installation, and are dedicated to providing you with the highest level of customer satisfaction. Our vast team of vendors, and our new Granite & Quartz Outlet store are here to cater to your every need.
Business Address
98 Halbach Ct, Fond du Lac, WI
54937