Business Name
Business Genre
About
Lowe's has been helping customers improve the places they call home since it was founded in 1946. Traded on the New York Stock Exchange (LOW) since 1961, Lowe's has grown from a small hardware store to a home improvement company providing customers inspiration and support whenever and wherever they shop. Whether our customers shop in store, online, by phone, or at their home or place of business with a Lowe's employee, Lowe's is ready to help. Lowe's retail customers include individual homeowners and renters who complete a wide array of projects from do-it-yourself (DIY) to do-it-for-me (DIFM). Lowe's professional customers represent approximately 30 percent of total sales and consist of two broad categories; construction and trade, and maintenance, repair and operations. Lowe's supports the communities it serves through programs that focus on K-12 public education and community improvement projects. From the company's signature education grant program, Lowe's Toolbox for Education®, to Lowe's Heroes projects supported by employee volunteers in their local communities, and the Lowe's Charitable and Educational Foundation, Lowe's has donated hundreds of millions of dollars and countless volunteer hours to improve communities in the United States, Canada and Mexico.
Business Address
1075 N Washburn St, Oshkosh, WI
54904
Business Name
Business Genre
About
Each Dalton Location Features: Knowledgeable, Dedicated Sales Staff Factory-direct, Volume Pricing Top-Quality Materials Professional Local Installers Special Promotional Financing With our company-wide inventory system, each store has access to the in-stock inventory of our other locations. Even if we don't stock the exact product you are looking for, we can special order the item at discount savings. Stop into any Dalton Carpet Outlet and experience the buying power of six locations: Manitowoc, Sheboygan, Appleton-West, Appleton-East, Green Bay, and Oshkosh.
Business Address
3741 Dewey St, Manitowoc, WI
54220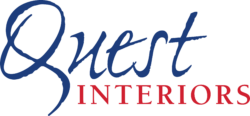 Business Name
Business Genre
About
Quest Interiors, formerly known as FloorQuest,  is your ONE STOP flooring and cabinetry destination. Quest Interiors has been providing the highest quality flooring products coupled with outstanding, customer friendly service and guaranteed installation throughout Wisconsin for over 10 years. With 4 convenient locations, Quest Interiors can handle any residential or commercial flooring or cabinetry project from Rhinelander to Illinois. "Low Overhead, Low Markup & Low Prices" help make Quest Interiors "Your Flooring and Cabinetry Destination!" Please take some time to explore our website and learn more about the products and services that Quest Interiors provides to each and every client. Click on the Contact Us tab anytime while navigating our site to be contacted by someone from our knowledgeable and friendly sales staff to assist you in answering any of your flooring related questions. The staff of Quest Interiors looks forward to working with you on your next flooring and cabinetry project!  Visit any of our 4 SHOWROOM LOCATIONS to learn more!
Business Address
1705 S Washburn St, Oshkosh, WI
54904