Business Name
Business Genre
About
At Kitchen Tune-Up, we believe that you don't have to spend a fortune or be displaced from your home for weeks to get the space you've always wanted. We offer five service options at different price points, and many projects can be complete in only one to five days. We have fast & affordable options to get a fresh new look for your kitchen, bath or business.
Business Address
5530 W Neubert Rd
54913
Business Name
Business Genre
About
AMC is dedicated to making beautiful countertops. We are fabricators of contemporary stone surfaces. Founded in 1999 AMC quickly became an industry leader, and in 2002 created our fabrication plant in Fond du Lac, Wisconsin.   The technology we use is state of the art and allows us to work with precision and the highest production quality.We specialize in quartz and bring you the latest innovations in all contemporary stone surfaces. Our team of experts can take you from color selection to fabrication to installation, and are dedicated to providing you with the highest level of customer satisfaction. Our vast team of vendors, and our new Granite & Quartz Outlet store are here to cater to your every need.
Business Address
98 Halbach Ct, Fond du Lac, WI
54937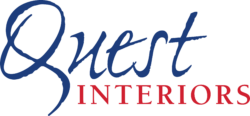 Business Name
Business Genre
About
Quest Interiors, formerly known as FloorQuest,  is your ONE STOP flooring and cabinetry destination. Quest Interiors has been providing the highest quality flooring products coupled with outstanding, customer friendly service and guaranteed installation throughout Wisconsin for over 10 years. With 4 convenient locations, Quest Interiors can handle any residential or commercial flooring or cabinetry project from Rhinelander to Illinois. "Low Overhead, Low Markup & Low Prices" help make Quest Interiors "Your Flooring and Cabinetry Destination!" Please take some time to explore our website and learn more about the products and services that Quest Interiors provides to each and every client. Click on the Contact Us tab anytime while navigating our site to be contacted by someone from our knowledgeable and friendly sales staff to assist you in answering any of your flooring related questions. The staff of Quest Interiors looks forward to working with you on your next flooring and cabinetry project!  Visit any of our 4 SHOWROOM LOCATIONS to learn more!
Business Address
1705 S Washburn St, Oshkosh, WI
54904
Business Name
Business Genre
About
Welcome to Packer Valley Builders and Nekimi Cabinetry. We are a family owned custom cabinet shop located in Oshkosh, Wisconsin. We produce fine quality Custom Cabinetry and offer Mid Continent Cabinetry and Countryside Cabinets. We also offer to our customers a wide selection of products from laminate counter tops to granite, in-house custom doors to production doors. Let us Help Create Your Dream Kitchen!
Business Address
2277 Clairville Rd, Oshkosh, WI
54904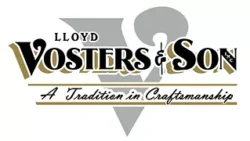 Business Name
Business Genre
About
I learned at an early age the value of good craftsmanship and taking pride in ones work, by watching my father."………Ben Vosters
In 1990, Lloyd Vosters, having 17 years in the home building industry, started Lloyd Vosters and Son. It was at that time Ben started working with his father while going to school. Every weekend, days off and summers, Ben spent working side by side with his father, Lloyd. 
In 2012, Ben became partners in the business and in 2020 he became the sole owner of Lloyd Vosters and Son.
Ben is a craftsman, along with his crew, who are passionate about building a home from quality materials, in which hand-built craftsmanship is the key to every detail. Incorporated into building each home is the timeless character and quality of craftsmanship that accompany the needs of the homeowner.
Since each job is unique, a unique approach is needed for each job. This philosophy has helped the Kaukuana, WI based business, to be successful in an industry of luxury new and remodeled homes. 
" I am fortunate to have grown up in with a father who knew what quality craftsmanship was and how to achieve it. He gave me the opportunity to hone my talents and knowledge to make me the craftsman that I am today. I am extremely grateful to him and the other craftsmen that have been part of my life throughout the years. 
The work I do daily is a reflection and respect to all those teachers.
My greatest satisfaction is knowing that I turned my clients dreams into a home that is their dream come true." 
Business Address
322 Windmill Dr Kaukauna
54130

Business Name
Business Genre
About
When you choose Interior Woodworking for your cabinetry project you are going to get exactly what you want and deserve.  Other cabinet companies believe that all they have to do is make the cabinet look good on the front and sacrifice quality on the interior.  We do not - we make a solid cabinet on both the inside and out.  Our cabinet is built to last and will!  All cabinets are built with mortise and tenon joinery and a solid .5 back panel.
Our design staff is very dedicated to designing the most functional and visually pleasing kitchen.  They look forward to the challenge of every kitchen and will make sure you are completely satisfied with your layout.   We build your cabinets to fit the space available.  Whenever possible we will combine cabinets to make one cabinet, and give a cleaner look to the end project.  At Interior Woodworking your choices are as endless as your imagination.  You can choose from a number of finishes.  Including stains, dyes, paints, glazing, antiquing, and also distressing.  You are not limited to these choices though, we can custom match just about anything you would want.  To protect the stains or paints we use Conversion Varnish.  Conversion Varnish is very durable and will protect against water and other chemicals better than the tradition lacquers used.
The other thing that Interior Woodworking prides itself on is having the cabinets ready on the installation date.  We have never missed one and will do everything in our power to continue this.
We blanket wrap every single cabinet and component to ensure that there will be no damage.  After installation is done we will go through a punch list to make sure that you are completely happy, if not we will make sure you are.
Business Address
3978 WI-21, Oshkosh, WI
54904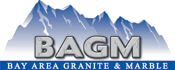 Business Name
Business Genre
About
Bay Area Granite & Marble is dedicated to enriching the homes and businesses in Green Bay and all of Wisconsin through superior craftsmanship and by offering the most exquisite selection of granite, marble and stone to enhance any interior or exterior furnishing. We pledge to establish lasting relationships with our customers' through trust, competitive prices, complete customer satisfaction and a rejuvenating transformation of each customers' unique project.
Business Address
145 Golf Course Dr, Wrightstown WI
54180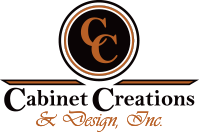 Business Name
Business Genre
About
Cabinet Creations combines state-of-the-art technology, fine handcraftsmanship, and customer-first attentiveness to complete your dream spaces. With meticulous attention to detail, we manufacture premium-quality cabinetry, custom millwork, and so much more, along with creating finishes that lead the industry in both durability and beauty. Family and locally owned with industry experience dating back to 1976, we are passionately dedicated to our craft and to our customers. Most of our craftspeople average more than 20 years of experience, a key reason behind our well-earned reputation for quality. We have pride in our work and in achieving complete customer satisfaction.
Business Address
N8826 County Rd DK, Luxemburg, WI
54217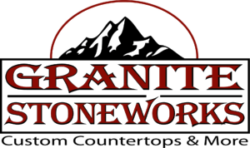 Business Name
Business Genre
About
At Granite Stoneworks we don't just provide you with natural stone or cabinets, we give you an experience with our exceptional customer service. It's all about participation and working together. Visit us at our beautiful showroom and let us join in on your new adventure. Why try to imagine what your project will look like versus seeing it? Without any commitment, we will work with you to create your project on one of our visualizer smart TVs. Our showroom provides many different settings and designs to inspire your thoughts in a no hassle environment. From your first appointment to your installation date we are here for every question, concern and we are always there to share the excitement of the final product!
Business Address
1300 S Van Dyke Rd, Appleton, WI
54914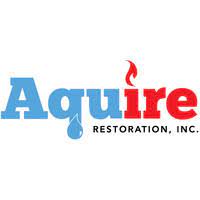 Business Name
Business Genre
About
From 24/7 Emergency Remediation to Full Reconstruction, Aquire Restoration, Inc. is your Full-Service Restoration Contractor!
We know how to mitigate damage to your property because we've experienced every type of damage done to any property! There isn't much that surprises us anymore! We are property restoration experts because of our real-world experience, our continued education along with securing the latest technology advancements!! Do not let a minor damage become a major disaster! It's vital to address property damage issues as quickly as possible to prevent further damage. For Emergency Service Requests, Aquire Restoration, Inc. guarantees to have crews and equipment at your location within ONE HOUR from your service request!
We do not stop at Remediation and Restoration. We are a full-service General Contractor and have a Construction Division tasked with repairing properties that sustained damaged. Due to our high standard of care and professionalism, it is customary for past customers to contact us for their remodeling needs as well! Emergency Restoration Services, in essence, is an unplanned remodeling project, so it's nice when we have a planned remodeling project on our plate!
We are highly trained and expertly certified to follow industry and construction standards. We have one of the only Water Damage and Fire/Smoke Damage IICRC Certified Master Restorers in NE Wisconsin, and we pride ourselves on being the most technologically advanced company! Our Motto says it all, "Large Enough to Serve, Small Enough to Care!" Contact us today for all your property remediation, restoration, and construction needs!
Business Address
2625 S Washburn Street Oshkosh, WI
54904