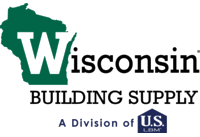 Business Name
Business Genre
About
Wisconsin Building Supply—the Badger State's Leading Resource for New Home Builders, Remodeling and Commercial Building Projects.
Business Address
222 N. Lilas Drive, Appleton, WI
54914
Business Name
Business Genre
About
Our attention to detail and professional service have developed through years of experience and satisfied customers.
We manage every large commercial or small remodel project with the same customer centered philosophy. Our client's needs and wants are the primary focus. Through constant contact and communication we successfully complete the most challenging building plans. Choose Ken Mader Construction for building partnerships.
Engaging in the construction process from preliminary planning to post construction follow up, Ken Mader Construction employees center their philosophy on The Customer is First. We live and breathe by this motto from the moment of initial planning to well after completion of your project.
Our work with subcontractors and building specialists is as an advocate for you, the home buyer. You will appreciate our flexibility in scheduling and willingness to accommodate the needs of others make the construction process run as smoothly as possible.
   Wide ranging building talents and broad background of experience allow us to accomplish a multitude of projects. We can assist you with:
Custom Homes
Duplexes
Residential Remodeling
Light Commercial
Steel Building Fabrication
Available Lots
Special Needs
Business Address
N8838 Coop Road Menasha, WI
54952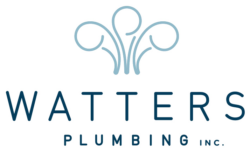 Business Name
Business Genre
Business Address
1303 Midway Rd, Menasha, WI
54952

Business Name
Business Genre
About
Gerhard's is the largest and most versatile kitchen and bath store in the upper Midwest. They offer the best kitchen and bath products from contemporary to traditional styles along with outstanding service. THE GERHARD'S PROMISE: They promise to simplify the customers shopping experience while meeting their unique needs through personalized service, consumer-friendly store environments, and high quality kitchen and bath products delivered with integrity and pride.
Business Address
2100 W College Ave, Appleton, WI
54914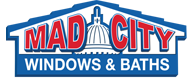 Business Name
Business Genre
About
There is always something great and exciting about embarking on a new home improvement project. You know that you are adding or updating a part of your home that will make you and your family enjoy your it even more, while at the same time increasing it value.
DIY projects are a way to cut down on construction costs, but there are certain major projects that should definitely be left to the hands of experienced professionals like Mad City Windows to ensure that they are completed properly. Work not performed correctly now can cost you, the homeowner, thousands of dollars in the future in the form of repair costs.
Business Address
2340 Holly Rd, Neenah, WI
54956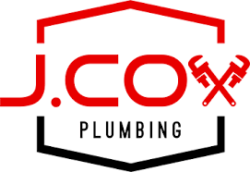 Business Name
Business Genre
About
Whether it's a project you have been thinking about tackling or an unexpected issue that comes up, J. Cox Plumbing LLC will provide you with reliable and affordable service. Your satisfaction is our number one priority.
J. Cox Plumbing LLC serves Oshkosh and the surrounding Fox Valley area. We are licensed and fully insured. We provide free estimates. We are a family owned and operated business. We look forward to working with you!
Conventional and tankless water heater repair/ replacement
Drain repair and cleaning
Faucet leaks
Fixture installation
Garbage disposal maintenance and repairs
Gas lines repair/ replacement
Hard water softening
Outside faucets
Pipe repair/ replacement
Hard water softening
Outside faucets
Pipe repair/ replacement
Running toilets
Sump pumps
Water purification/ treatment (Free Water Tests)
Water pressure improvement
Water line repairs

Business Name
Business Genre
About
If your bathroom is in need of a remodel, Re-Bath in Oshkosh, WI, can provide you with a budget-friendly solution. From installing a new shower to replacing the flooring, our bathroom remodelers can handle every phase of your project. Our approach to customer service is to make the renovation process stress-free, efficient, and productive from start to finish.
Design – Remove – Replace
Getting the bathroom you love will start with a one-on-one consultation. We'll take the time to understand what matters most to you and clearly present your options. We can also address accessibility issues since we're aware of all ADA standards that apply to bathroom design. With the exception of custom glass and major electrical work, everything will be completed by our own contractors. Certified craftsmen will arrive promptly with everything necessary to install new fixtures and accessories.
Quality Products, Ongoing Support
Our commitment to high-quality work extends to using reliable products, most of which are manufactured here in the U.S. We also have an aftercare program that allows for continued access to our team and ongoing support even after the remodel is complete. If you hire us, you can expect excellent service. This includes making our work as affordable as possible with convenient financing options. Regardless of what you have in mind for your remodel, you can expect fair prices. Our experienced staff includes a master plumber and carefully selected installers. We're proud to be a member of the:
National Association of the Remodeling Industry
Oshkosh Chamber of Commerce
Madison Area Builders Association
For more than 15 years, Re-Bath has been a company that homeowners in Oshkosh and central and southern Wisconsin can trust. Owner Jordan Schmidt has a showroom located about a mile south of Highway 21 on Frontage Road across from Fleet Farm. Contact us today to schedule a free in-home consultation with a bathroom remodeler.
Business Address
230 N Koeller St, Oshkosh, WI
54902

Business Name
Business Genre
About
At Kitchen Tune-Up, we believe that you don't have to spend a fortune or be displaced from your home for weeks to get the space you've always wanted. We offer five service options at different price points, and many projects can be complete in only one to five days. We have fast & affordable options to get a fresh new look for your kitchen, bath or business.
Business Address
5530 W Neubert Rd
54913

Business Name
Business Genre
About
Stone Harbor Hardware was founded on the idea that you shouldn't have to compromise when it comes to your home. We believe it's possible to have both high-quality products and exceptional value. We believe that value is more than dollars and cents; it's about products that stand the test of time and look good doing it. To this end, we created hardware that we're not only proud to sell, but proud to own. Stone Harbor Hardware offers a complete suite of products for your home, including bath hardware, door locks, builders hardware, cabinet hardware, door hardware, closet hardware and utility hardware. With solid construction, high-quality finishes and a great attention to detail, you can count on Stone Harbor Hardware for years to come. Established in 2010, Stone Harbor Hardware LLC manufactures and distributes quality hardware for an exceptional value. The Stone Harbor brand covers six essential areas: door locks, door hinges and hardware, bath hardware, cabinet hardware, closet hardware and builders hardware. Stone Harbor door locks features both classic and contemporary styles in several popular finishes. Stone Harbor locks are available with KW1 and SC1 keyways, making them compatible with a customer's existing keys. Door hinges from Stone Harbor provide a solution for nearly every application. The company manufactures standard hinges, ball-bearing hinges, double-acting spring hinges and adjustable spring hinges, as well as decorative hinge pin caps and other door hardware. Stone Harbor bath hardware includes eight collections: Westwood, Barrington, Cambridge, Charlotte, Portland, Harbor Mist, Coastal and Basic. The bath hardware is available in vintage bronze (11P), satin nickel (15) and polished chrome (26) finishes. Stone Harbor cabinet hardware features cabinet knobs and pulls in several popular sizes, styles and finishes, including appliance pulls in stainless steel, satin nickel and vintage bronze. In 2015, the company introduced five new collections of cabinet hardware, adding contemporary and mid-century modern styles to the product line. Cabinet hinges, catches and shelf supports complete the Stone Harbor package. Stone Harbor builders hardware, the company's most extensive line, features handrail brackets, spring and solid door stops, hinge pin stops, kickplates, surface bolts, catches and many more items.
Business Address
1800 W Capitol Dr, Appleton, WI
54914
Business Name
Business Genre
About
AMC is dedicated to making beautiful countertops. We are fabricators of contemporary stone surfaces. Founded in 1999 AMC quickly became an industry leader, and in 2002 created our fabrication plant in Fond du Lac, Wisconsin.   The technology we use is state of the art and allows us to work with precision and the highest production quality.We specialize in quartz and bring you the latest innovations in all contemporary stone surfaces. Our team of experts can take you from color selection to fabrication to installation, and are dedicated to providing you with the highest level of customer satisfaction. Our vast team of vendors, and our new Granite & Quartz Outlet store are here to cater to your every need.
Business Address
98 Halbach Ct, Fond du Lac, WI
54937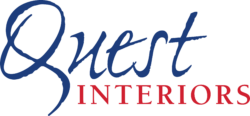 Business Name
Business Genre
About
Quest Interiors, formerly known as FloorQuest,  is your ONE STOP flooring and cabinetry destination. Quest Interiors has been providing the highest quality flooring products coupled with outstanding, customer friendly service and guaranteed installation throughout Wisconsin for over 10 years. With 4 convenient locations, Quest Interiors can handle any residential or commercial flooring or cabinetry project from Rhinelander to Illinois. "Low Overhead, Low Markup & Low Prices" help make Quest Interiors "Your Flooring and Cabinetry Destination!" Please take some time to explore our website and learn more about the products and services that Quest Interiors provides to each and every client. Click on the Contact Us tab anytime while navigating our site to be contacted by someone from our knowledgeable and friendly sales staff to assist you in answering any of your flooring related questions. The staff of Quest Interiors looks forward to working with you on your next flooring and cabinetry project!  Visit any of our 4 SHOWROOM LOCATIONS to learn more!
Business Address
1705 S Washburn St, Oshkosh, WI
54904

Business Name
Business Genre
About
Tundraland Home Improvements is committed to providing top quality, made in America products to the residents of N.E., Central and Southern Wisconsin. Our custom designed and manufactured home improvement products and services include replacement windows, bath remodeling and sunrooms. Our showroom located on highway 41 in Kaukauna, WI is a creative resource and provides a great starting place if you are considering a home remodeling project. Our experienced and professional design build staff is happy to answer whatever questions you might happen to have regarding your replacement window, sunroom or bath remodeling project. Experience for yourself why so many residents of Wisconsin trust their home remodeling project to Tundraland and understand how Tundraland can help you achieve your home improvement dream!
Business Address
N2277 W 41 Frontage Rd, Kaukauna, WI
54130