Business Name
Business Genre
About
​For over 20 years, home owners throughout the Fox Valley have depended on Jeff's Water Conditioning and Greenville Plumbing to keep their water running, warm, and soft. From basic plumbing repair and remodeling, to major home improvement and installations, Jeff's has the answers to all your plumbing needs.
​​​​Jeff's is your source for premium residential water softeners, water conditioners, and water heaters. You can count on Jeff's to provide the best price as well as the very best installation and repair services available. To keep our customers' water conditioning systems running their best, we provide softener salt delivery and pickup available 24 hours a day, seven days a week.
With over three decades of experience in all types of plumbing systems, Greenville Plumbing's licensed plumbers specialize in providing extraordinary service to solve even the most ordinary plumbing problems. Whether you need help with drain cleaning, fixing an old leaky faucet, or installing a new water filter, we have the skills and solutions to get your water running the right way, for the right price, right away!
Business Address
N1918 Municipal Dr. Greenville, WI
54942

Business Name
Business Genre
About
Mission Since beginning in 1963, Water-Right's mission has focused extensively on treating problem water. That mission has continually driven the Water-Right team to think beyond conventional materials and equipment. As a result, Water-Right has secured a reputation as an innovative and dynamic manufacturer of highly effective water treatment solutions – solutions to which no other manufacturer in the industry can compare. Media One of Water-Right's most unique solutions has been the use of Crystal-Right™ media, a silica crystal that outperforms resin media for removal of hardness, iron and manganese in just a single pass. In addition, these irregular-shaped crystals effectively balance pH levels of acidic water. With the patented Crystal-Right media being produced by sister subsidiary, Mineral-Right®, the exclusive use of this unique media remains under Water-Right's control. Innovation Water-Right has introduced many unique water treatment solutions over the years, but none more popular and innovative than the Evolve Series. Using an in-line chlorine generator, these systems produce free chlorine from brine to remove iron and sulfur bacteria from the media bed with every regeneration. Crystal-Right™ media helps make it all possible – unlike plastic resin, the crystalline media is impervious to chlorine and backwashes clean in less time at greater flow rates. Resources Our corporate headquarters, located in Appleton, Wisconsin, is also home to our dedicated manufacturing operation. From our 40,000 sq ft facility, Water-Right supports a nationwide network of wholesalers, distributors and water treatment professionals, including a growing international dealer base.
Business Address
1990 Prospect Ct, Appleton, WI
54914
Business Name
Business Genre
About
The team at Adam Griesbach Plumbing & Water Conditioning services
the Greater Fox Valley area and has over 20 years of experience.
We specialize in everything from plumbing service and repair, bathroom remodeling, and water softener and water heater installation and repair.
We pride ourselves on customer satisfaction and competitive, honest pricing. When you turn to the team at Adam Griesbach Plumbing & Water conditioning, you can be assured you are in good hands.
When it comes to any water issue, there isn't anything our friendly technicians cannot handle. We are here to help.
Call us today and see how we can help you with your next plumbing project.
Repairs
Residential remodel
New homes
Code updates and corrections
Tankless water heaters
Water Softeners
Whole House Filtration
Sulfur Solutions
Iron Removal
Drinking water system
Business Address
W7961 Lundeen Drive Hortonville, WI
54944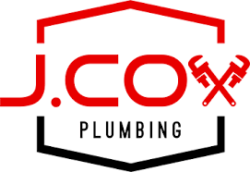 Business Name
Business Genre
About
Whether it's a project you have been thinking about tackling or an unexpected issue that comes up, J. Cox Plumbing LLC will provide you with reliable and affordable service. Your satisfaction is our number one priority.
J. Cox Plumbing LLC serves Oshkosh and the surrounding Fox Valley area. We are licensed and fully insured. We provide free estimates. We are a family owned and operated business. We look forward to working with you!
Conventional and tankless water heater repair/ replacement
Drain repair and cleaning
Faucet leaks
Fixture installation
Garbage disposal maintenance and repairs
Gas lines repair/ replacement
Hard water softening
Outside faucets
Pipe repair/ replacement
Hard water softening
Outside faucets
Pipe repair/ replacement
Running toilets
Sump pumps
Water purification/ treatment (Free Water Tests)
Water pressure improvement
Water line repairs